Over 45 Years




of Community




Peace Building
Statement of Purpose





Neighborhood Dispute Settlement (NDS) provides conflict resolution services as an alternative to other means of resolving disputes. To fulfill this purpose, NDS offers mediation, conflict coaching, facilitation, conflict resolution training, and Youth Peace Sessions.




​





​Primary Goals





>

Equip individuals with the necessary tools to resolve their disputes through non-violent and constructive means





>

Provide individuals in conflict with processes which promote dialogue, understanding, and resolution
Dignity
(Human/Personal/Individual)
Recognizing that every individual has an innate right to respect and ethical treatment regardless of age, gender, race, ethnicity, or religion
Accountability
Acknowledging and assuming responsibility for actions, decisions, and policies within the scope of one's role with the obligation to report, explain and be answerable for resulting consequences
Integrity
(Personal/Procedural)
Acting from an internally consistent framework of principles
Positive Peace
Acting to remove indirect and structural violence
Community
Providing people with the skills they need to effect change so as to enable people to live in harmony
NDS originated in 1968 under the sponsorship of the Human Relations Council of Greater Harrisburg – responding to difficulties experienced by African American students at John Harris High School – before transitioning to NDS in 1978. HRC/GH was granted tax exempt status by the IRS as a 501(c)(3) non-profit corporation in 1974, and in 1978, HRC/GH began a community mediation service to address increasing violence in the community. Volunteers were trained as mediators and moved to reorganize elements of the HRC/GH as Neighborhood Dispute Settlement of Dauphin County.



In 1993, the City of Harrisburg Police Department instituted a program of referrals to NDS as an alternative to citing individuals. Subsequently, NDS was recognized across the Commonwealth of Pennsylvania as providing a successful approach to reducing the need for police intervention in community disputes and reducing associated costs.

In 1995, NDS collaborated with the Dickinson School of Law (DSL) to offer mediation to residents of Cumberland County. By 1998, Neighborhood Dispute Settlement of Dauphin County officially changed its name to Neighborhood Dispute Settlement to reflect its regional service area.

NDS continues to take referrals from police departments and district justices in Dauphin and Cumberland Counties as well as local bar associations, community organizations, legal aid offices, and government agencies.

NDS receives support from local municipalities in the form of grants, which must be applied for and approved annually. The continuing support of Dauphin County, the City of Harrisburg, and many boroughs and townships in Dauphin and Cumberland Counties provides ongoing evidence of the value placed upon NDS's services by law enforcement, district justices, and the political leadership of these communities.
Board of Directors





Kimberly Noel

| President
PA State Education Association



Kay Pickering

| Vice-President
Harrisburg Center for Peace & Justice



Ken Eshleman

| Secretary
Messiah University, Retired



Jim DeAngelo

| Treasurer
Attorney, McNees Wallace & Nurick, LLC



Lt. Tom Stauffer




Swatara Township Police Department





Jaime Wetzel

, MPH





Deborah Ritchey





Sandy Ballard
Members



Ann Van Dyke
​Barbara Van Horn
Bob Aims
Brooks R. Foland
Bruce I. Kogan
Cindy Lehman
​Darrel Reinford
Deborah Ritchey
Debra Cantor
Emily Burt-Hendrick
Jaime Wetzel
Jeanette Dang
Jill Fluck
Karla DeJesus
Kristen Furlan
Lacy Hayes, Jr.
Nichole Staley O'Gorman
Sherry Jordan
Sonya Kivisto
Suzanne McDougall


Tara Eisenhard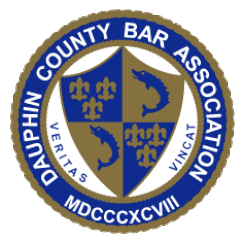 Capital BlueCross
Carlisle Borough
City of Harrisburg Police Department
​Community Development Block Grant - City of Harrisburg
Cumberland County Magisterial District Judges
Dauphin County Bar Association
​Dauphin County Commissioners
Dauphin County Magisterial District Judges
Dauphin County's Juvenile Probation Office
​Dauphin County's Summer Enrichment Program
Derry Township
Donald B. and Dorothy L. Stabler Foundation
​East Pennsboro Township
Fair Housing of Harrisburg
G.B. Stuart Foundation
Greater Harrisburg Foundation,

a regional foundation of The Foundation for Enhancing Communities
Harrisburg Center for Peace and Justice
​H.C. Gemmer Family Christian Foundation
Josiah W. & Bessie H. Kline Foundation
Lower Allen Township
Lower Paxton Township
MidPenn Legal Services
Middlesex Township
​Middletown Borough
Penbrook Borough
Steelton Borough
Susquehanna Township
Swatara Township
Systems of Care - Dauphin County
Tri County OIC
​Walmart
​Wegmans
​World Affairs Council of Harrisburg
Ready to become a partner?